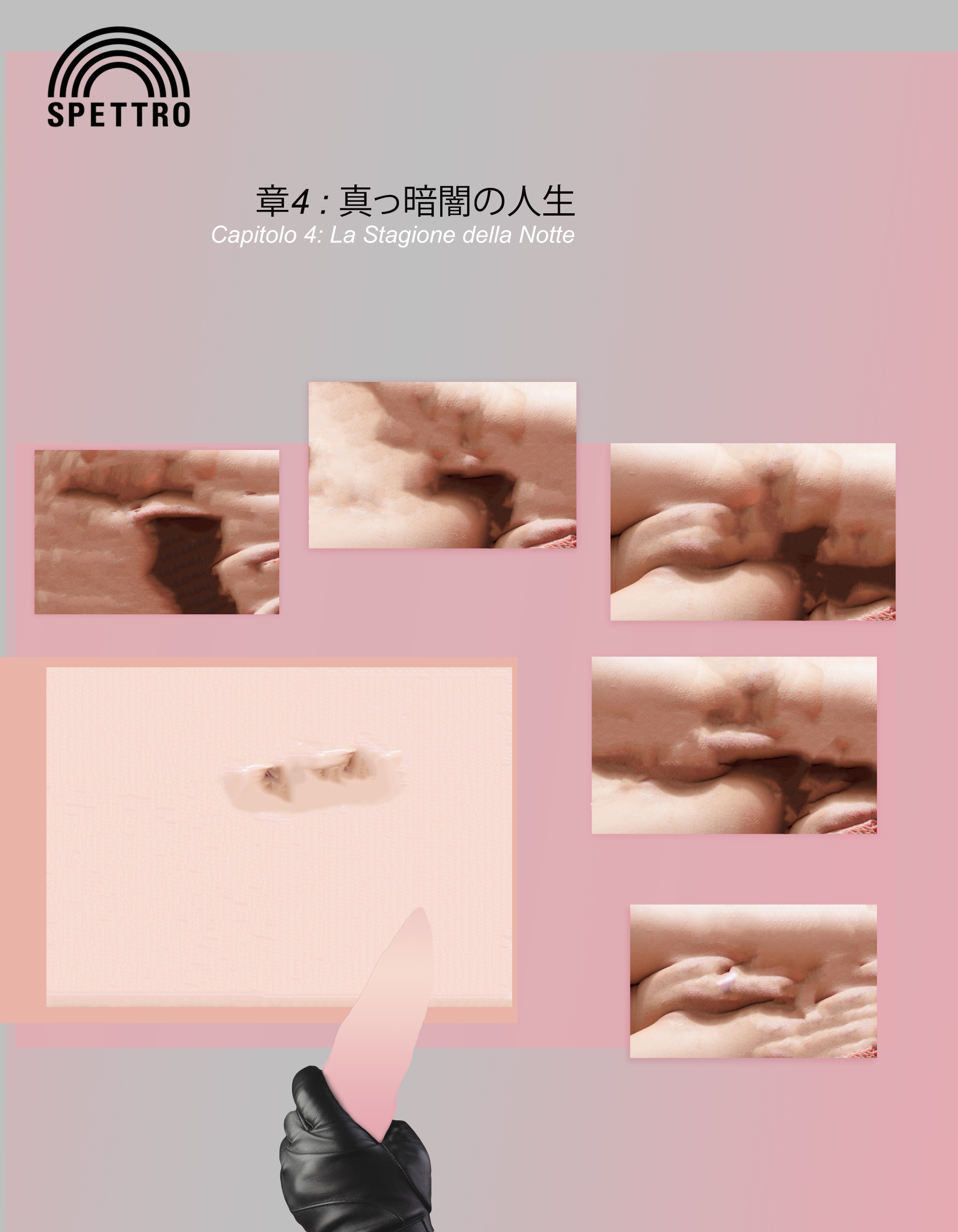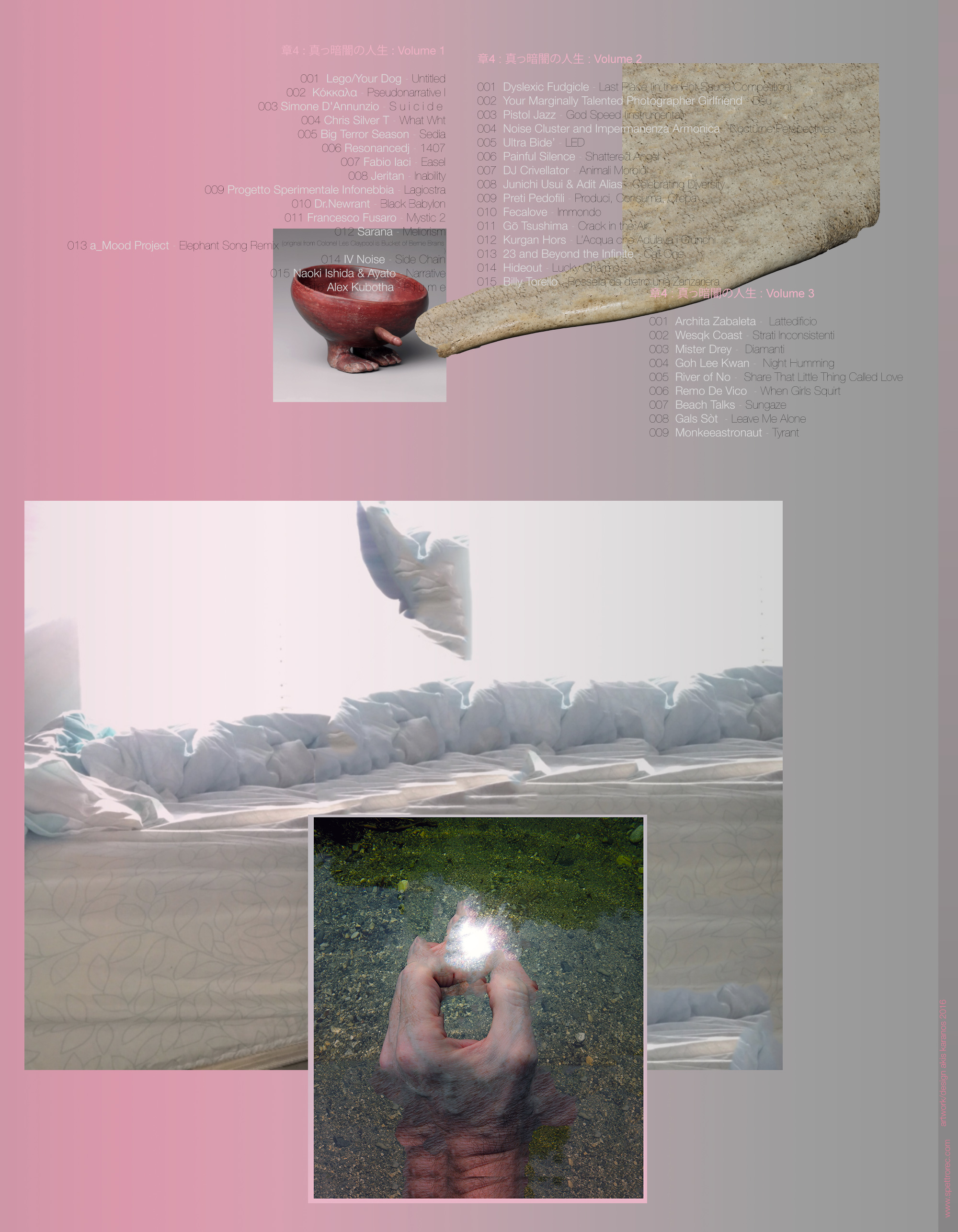 Free download

It's been 6 years of Spettro Records. 6 years is a long time, if you want it to be. And at this moment in my life it feels as they've been forever, and I certainly won't be getting them back...
Spettro started more as an outlet for what me and friends were doing and recording ( Salomè Lego Playset, STUFA, Achievements, all of them dead projects... ), then grew into something different, a netlabel sui generis, mostly net / sometimes physical label ( of abysmal sales ), but anyway a home to us, and then to so many artists from everywhere in the world, so many I can't thank enough for trusting me and my instincts and who have allowed me to share their wonderful and unique music. It's still a home for me, for my own work ( SLP, which in the years has become more and more secondary), and of those artists which made up most of 2010's first compilation only few remain. So many have passed by, donated their work and passed on to different, probably better, labels. Some have quit music altogether. Some have moved to bigger things and achieved much deserved success, while some have freely and so generously donated a release even if Spettro was much below their label standards. I'm happy to think that Spettro has been The One, out of so many, that they chose, out of their free will, despite all the other, maybe better, choices around. Spettro can't offer much but a tiny and cozy home of uproaring silence, "a small place for experimental music" indeed.
So many artists are still joining, from everywhere in the world, and it's this fluctuating and stateless nature that makes Spettro so special to me and, hopefully, to you. It is an honor to host your music, and seeing younger people writing and joining Spettro gives me hope and pride.
This third installment offers the best that Spettro has and will have to offer in the years to come. Hopefully, other 3 years, and then another compilation will come, new people will join, and new pages will be written and leafed through. Perhaps at least. Fingers crossed. That's why the title, Chapter 4: Makkuraysmi no Jinsei : La stagione della Notte )", starts with "chapter 4", hence a compilation looking ahead, at another chapter. Then the "season of darkness", "la stagione della notte", 2016 and what remains of these last few years: very little, loss, hardship, confusion and despair, a night never ending, nothing but darkness ahead. Hope and despair.
This sampler is also in memory of Kelly Churko, incredible musician, unpredictable improviser, fierce alchemist of sound and composer of truth who passed away too soon. I'd also like to remember Ryo Tsuchiya of Senseless Records and of so many old and new school punk and rock'n'roll bands, whose path I briefly crossed back in 2008 and whose memory I will cherish.?
This album is for those who know Spettro, those who chose Spettro, and those who never heard of it, and maybe never will. This is for me as much as it is for you.
Info & Credits
Artwork
Volume 1
Resonancedj
https://soundcloud.com/RESONANCEDJ/
Jeritan
Faturrahman Alifadzri Arham as: Electronics, synth, and pedal Date: 29 Sept, 2016
Location: at the house, Kota Samarinda, East Borneo, Indonesia
Progetto Sperimentale Infonebbia
PSI (stands for Progetto Sperimentale Infonebbia)
is a collective formed by polyhedral artists and multi-instrumentalist musicians. The main musical hinges are the use of selfbuilt instruments and percussions obtained by industrial materials, in Einsturzende Neubauten style, acid and over-distorted guitars in Sonic Youth way and biting lyrics winking to early Marlene Kuntz. Contact: lika.coli@libero.it
Naoki Ishida & Ayato
http://ishidanaoki.net/
Volume 2
Dyslexic Fudgicle
www.facebook.com/dyslexicfudgicle/
https://soundcloud.com/dyslexic-fudgicle/
Your Marginally Talented Photographer Girlfriend
Pistol Jazz
https://www.facebook.com/PISTOL-JAZZ-124631094259347/
Noise Cluster and Impermanenza Armonica
Ultra Bide'
Hide: Vocal, Bass Guitar. Recording Gears.
Kazuyo: Drums.
Jinden: Sitar Guitar.
Recorded at Hide's Fake River Studio. Kyoto city, Japan.
Alternative Tentacles Label

Junichi Usui & Adit Alias
Junichi Usui, violin and feedbacks
Adit Alias, drums
Date: 19 Sept, 2016
Location: at the Cyclone, Kota Kinabalu, Sabah, Borneo, Malaysia
23 and Beyond the Infinite

Hideout
https://www.facebook.com/Hideout-258698107618373/

Billy Torello
https://www.facebook.com/Billy-Torello-283177358411628/

Volume 3
Mister Drey & Triple D Momo Squad
Goh Lee Kwang
His label Herbal International
Our albums are under Creative Commons License.